We are excited to announce that Silver Trak Digital acquired 100% of DAMsmart.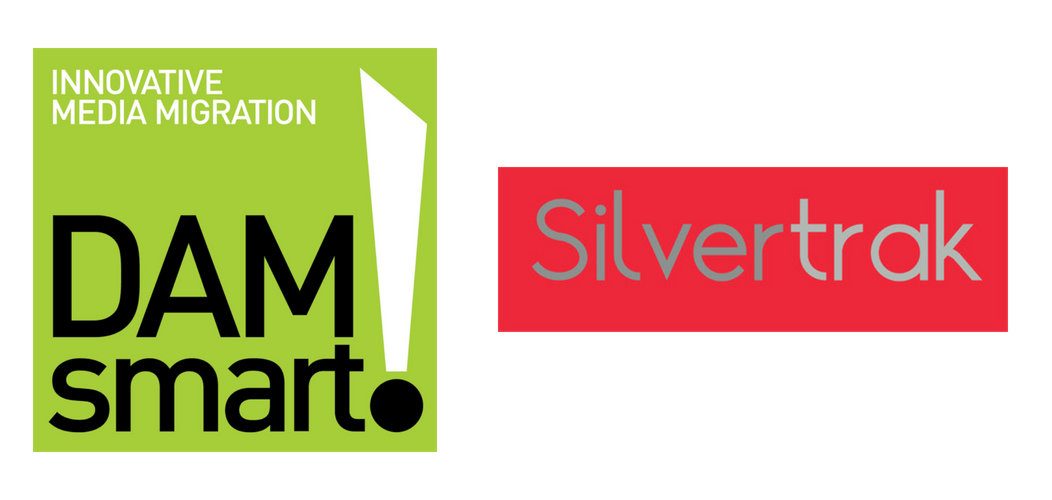 In July this year, DAMsmart was acquired by Silver Trak Digital. Silver Trak is a Sydney and is a leader digital media services.
Don't worry, DAMsmart will remain unchanged. We are still based in Canberra but we now have expanded reach with offices in Sydney and Melbourne. We are still 100% focused on providing Australia's leading audiovisual digitisation and preservation services – that is all we are doing. The team isn't changing either, you will still be dealing with the same people you always have been, and we still have our highly experienced digitisation team carefully and professionally transforming your physical media collection into a usable digital archive.
With Silver Trak as our parent company, we can now help you with new digital services around storage and access solutions as well as post-production services.
If you are interested to find out more or have questions, feel free to give us a call.
And here is the press release that explains a little more about the acquisition.
Silver Trak Digital Gets DAMsmart
In a move which further cements its position as one of Australia's leading broadcast services, digitisation and media asset management providers Silver Trak Digital has acquired video and film digitisation pioneer DAMsmart.
Silver Trak COO Christian Christiansen said, "DAMsmart are a perfect complement to Silver Trak and our services, particularly our Media Room smart media asset management solution. They are not only video and film digitisation pioneers but also rejuvenation and content recovery specialists, a service that is extremely difficult to perfect."
The need for digitisation services are growing around the globe and particularly in the Asia Pacific region as Christiansen noted.
"The technologies for digitising, repurposing, and monetising content are now more easily available and cost effective thanks to companies like DAMsmart. Often large Media Room projects we work on have an upfront digitisation requirement and now our clients will benefit from the combined expertise of Silver Trak and DAMsmart."
The DAMsmart acquisition is also a key part of Silver Trak's strategic move and further expansion into the Asia Pacific region as it dovetails into the company's digital strategy for QC, online vetting of content, storage and delivery.
DAMsmart is Australia's only fully dedicated audio visual preservation services bureau. Since they launched in 2007 the company has successfully processed and digitised hundreds of thousands of media carriers across a range of video, audio and motion picture film formats. They have also delivered high quality preservation grade services to public and private sector organisations within Australia and throughout the Asia Pacific region.
DAMsmart GM Joe Kelly said, "Being acquired by and merging into Silver Trak Digital is an ideal case scenario for our clients in the region as underpinning the actual digitisation work is a range of specialist services and workflows that both companies employ. Silver Trak and DAMsmart have complimentary offerings that can now be fully realised into a whole suite of services from conservation and content recovery work and high quality mass digitisation, through to technical assessment of film and television programming and conformance and managed digital services such as Media Room. Silver Trak's experience and expertise in provision of cloud services for media clients will add significant value to the DAMsmart offering and DAMsmart's mass digitisation expertise folds perfectly into this scenario."
DAMsmart's success can be attributed to their unique offering of technical automation and carefully configured workflows. This enables the company to deliver high levels of productivity, maximum levels of content recovery and maintain the integrity of the content from the beginning of the process to the end – something that is critical for content owners or custodians looking to digitise legacy holdings and create high value digital archives.
With both companies already working hand in hand on some significant digitisation and asset management projects across the region Christiansen also noted just how much they have to offer the market as he concluded, "With this key acquisition the market now has a single supplier solution for all commercially or culturally significant content that requires digitising, preserving and moving into the future. Any Silver Trak client who still maintains a legacy media archive has access to the best media digitisation service available and the ability to make it available on the widest range of contemporary distribution and consumption platforms via Media Room."
About Silver Trak Digital
Silver Trak Digital is a technology company providing content owners and media companies with innovative, software, cloud-based media logistics and distribution services.
With over 30 years of experience, the company is trusted by the industry's biggest names and is an important supplier to broadcast, media, production, distribution, government and corporate markets. Silver Trak Digital's staff have a wealth of experience in versioning and compliance, content aggregation, media management and sales fulfilment.
Through many Australian media industry firsts, Silver Trak Digital's media services enable content owners and media companies to address the complexities they face operating in a globalised market place.